Cyber Tips
Back to School Cybersafe
Ideally, summer offers parents and kids some time to relax and digitally disconnect from the world (wide web). As we return to work, school and our digital lives, we need to seriously consider the cyber safety of our kids.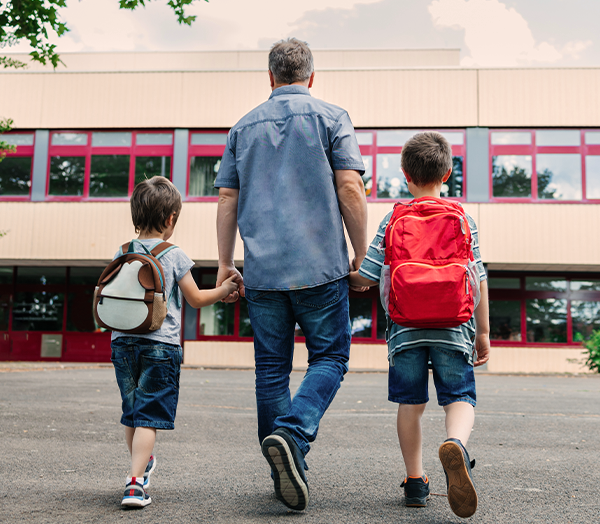 Students use the internet for everything from research and homework to communicating with teachers, friends and family. Internet access is a powerful tool in modern classrooms, but the internet can be a dangerous place, and we as parents have a responsibility to protect our children and educate them about risks that come from the digital world.
The four most common cyber threats that students encounter
Cyberbullying: Cyberbullying is when someone uses electronic communication to bully or harass another person. This can include sending hurtful text messages, posting embarrassing photos or videos online, or creating fake social media profiles. According to a 2020 report by the Cyberbullying Research Center, one in five (20.9%) tweens (9 to 12 years old) have been cyberbullied, cyberbullied others, or seen cyberbullying. In a 2022 Pew Research report, seven-in-ten Black teens and 62% of Hispanic teens say online harassment and bullying are a major problem for people their age, compared with 46% of White teens.
Online predators: The FBI estimates that around 500,000 online predators are active daily. Predators use the internet as a tool to target children and teenagers. Typically, an online predator will assume a false identity, sometimes posing as another young person, to build a sense of trust with their target. This trust is then manipulated to exploit the child, coercing them into sharing personal information or even arranging an in-person meeting.
Social Engineering: Kids are at risk for social engineering scams like phishing, pretexting, quid pro quo, tailgating, and baiting. These scams are used by criminals to steal personal information like passwords and credit card numbers.
Malware: According to a 2022 Kasperky report, 232,735 gamers encountered almost 40,000 files, including malware and potentially unwanted applications, were disguised as the most popular children's games. Malware is software that is designed to harm computer systems and data. Malware can be installed on a computer through a variety of ways, such as clicking on a malicious link, opening an infected attachment, or downloading a file from an untrusted source. Once malware is installed on a computer, it can steal personal information, damage files, or even take control of the device.
To protect your family´s digital and financial life, you need a combination of education, controls and insurance.
Education: Establishing guidelines for your children's online usage is crucial. If your kids don't have their own devices, it's essential to allocate time for defining these rules together. Additionally, keep an eye on their social media and video game usage, and make an effort to know who they interact with online. Help them develop critical thinking skills, as well.
Controls: Make the most of technology and update your systems. Enable multifactor authentication to provide another layer of security to your family's connected devices. Monitor your online personal information and practice safe browsing. And keep three different copies of your data in three different places
Manage your children's privacy online. As a general rule remind your children to think twice before posting or sharing anything on digital platforms – it may be online forever and could be used to harm you later. Don't give out personal details such as your address, telephone number or the name of your school.
Learn about the privacy settings of favourite social media apps and use the controls provided to help including:
Amend app settings to decide who can see your profile, send you direct messages or comment on your posts by adjusting your account privacy settings.
You can report hurtful comments, messages, photos and videos and request they be removed.
Besides 'unfriending', you can completely block people to stop them from seeing your profile or contacting you.
You can also choose to have comments by certain people to appear only to them without completely blocking them.
You can delete posts on your profile or hide them from specific people.
On most of your favourite social media, people aren't notified when you block, restrict or report them.
Insurance: Sometimes education and controls are not enough to protect our digital lives. Cyber insurance can give your family peace of mind by covering the costs associated with cyberattacks like identity theft, ransomware, data breaches and cyberbullying. And good cyber insurance helps protect you from incurring losses in the first place with predict and prevent cyber security services.  Look for Cyber insurance that covers losses resulting from cyberbullying, including professional cybersecurity consultation and cyber trauma costs resulting from cyberbullying.
What can parents do?
Parents can lead the way toward establishing a safer digital environment at home. And you don't have to go through it on your own. With Cyberboxx Home. a comprehensive cyber protection and insurance package, BOXX can assist in safeguarding your family against cyber threats and help create peace of mind.
Cyber Tips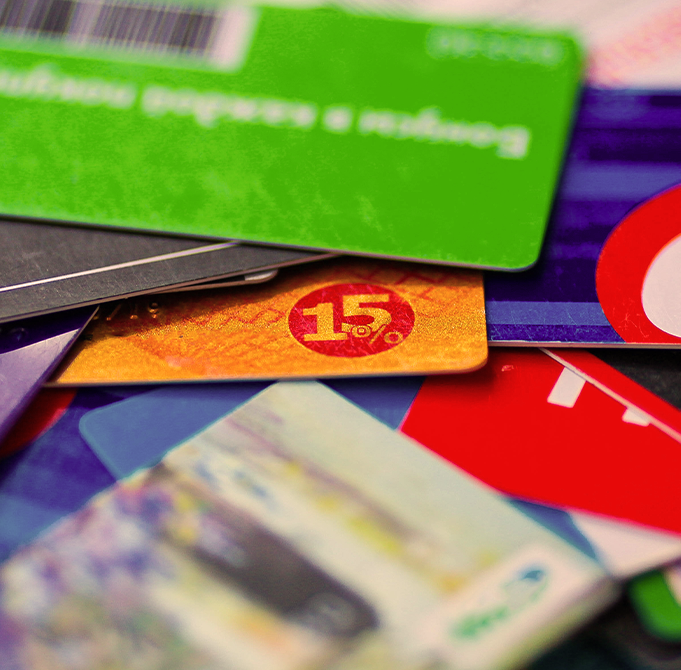 Gift card scams are on the rise and cost North Americans at least $148 million in the first 9 months of 2021. Here's our advice on how you can prevent and resolve these types of scams as they happen — and how to keep your finances safe.
Cyber Tips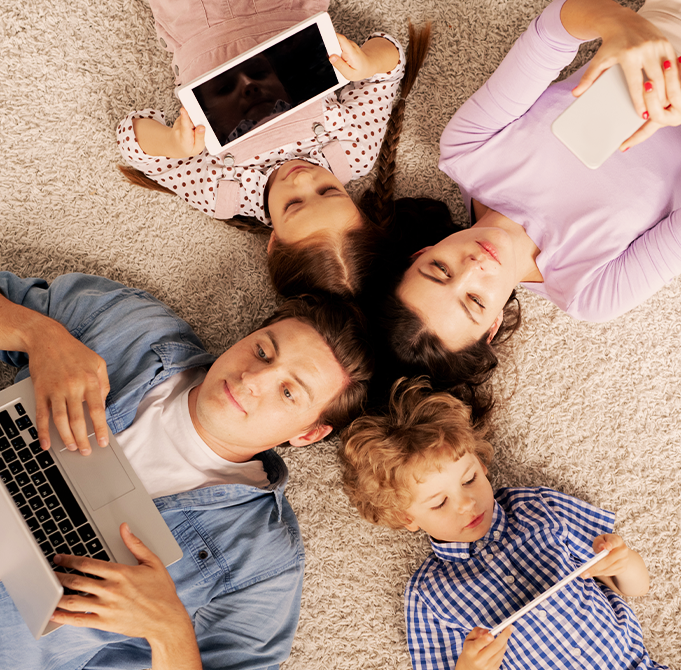 Practice our 10 recommended online safety tips to protect you and your family's online safety
Sign up for the BOXX Insurance Newsletter
Get the latest updates about Cyber Insurance and Protection with our newsletter.