Cyber Tips
Expired Chromebooks: Fuelling Electronic Waste and Posing Security Risks
As expired Chromebooks pile up in schools across North America, we look at the possible security risks associated with the so-called "Chromebook Churn" and the general security issues of the most popular tech devices for students.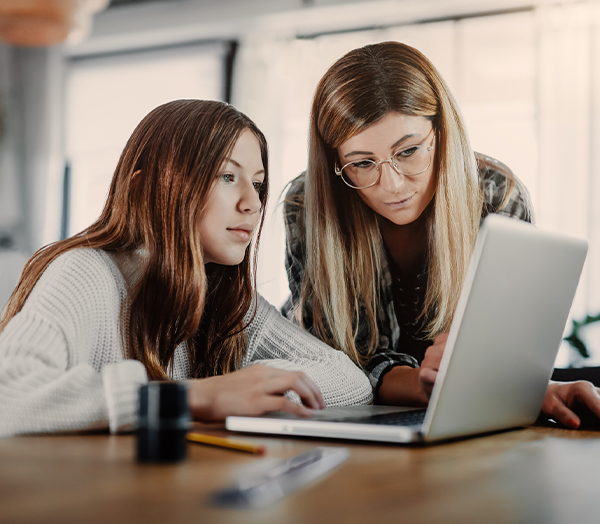 During the pandemic school districts purchased laptops to help students learn remotely. Today, students and teachers continue to rely on tech devices in and out of the classroom. In fact, it's not uncommon for schools to have a laptop per child policy. In 2022, the National Center for Education Statistics reported that 94% of US public schools surveyed planned to provide laptops or tablets to their students.  
Google's Chromebook: An affordable, low maintenance option until it isn't.
In North America, the Chromebook has been the laptop of choice. Affordable, simple to use and available, schools ordered them in bulk. Unfortunately, Chromebooks weren't built to last very long. The budget laptops have a built-in expiry date. Dubbed the "Chromebook Churn", this means that after a few years the software is no longer supported, and the devices start to fail. This has led to piles of working-not-working Chromebooks that not only contribute to an incredible amount of costly electronic waste, it's also a security risk. 
There aren't stats to show if schools are diligently wiping or resetting expired laptops to the factory settings, but it's safe to assume IT security isn't top priority in our overwhelmed education system. And while Chromebooks may not store large amounts of data, they do hold a goldmine of personal information. If a laptop isn't properly wiped, a student's browser history, texts, emails, photos and other personal information is accessible. This makes clean-up at the end of the school year as important as locking the door to the principal's office. Just like cleaning out a locker, a Chromebook needs to be tidied up of all personal information before it's handed off. Parents should help students do the following: 
Delete login credentials by removing the student's Google account 

Delete Chrome browser history 

Remove any apps installed by the student

Request the school wipes and resets to factory settings; or consider doing it yourself is you are able.

If a student is to use the same Chromebook for several years, ensure the laptop is stored securely or ask to keep it at home over school breaks
Beyond the Churn: Chromebook Cyber Threats
Google is reportedly working on solutions to extend expiry dates and provide repair parts. Despite recent issues and bad press, it's likely Chromebooks will remain a popular choice in schools. And that warrants a closer look at the day-to-day cyber threats associated with Chromebooks.
Malicious Browser Extensions
Technically, Chromebooks are pretty good at fending off viruses. However, malicious extensions are a growing problem. So much so that in June of 2023, Google removed 32 malicious extensions with 75 million installs from the Chrome Web Store. The ChromeOS is built around the Chrome browser—a browser that comes with all kinds of extensions to improve productivity. They're easy to install and seem harmless, but poorly designed or intentionally malicious extensions can cause serious security problems. Bad extensions can synch to the Chrome browser on a Windows or Mac machine, making it challenging to solve the problem. If the extension isn't removed from the Windows/Mac machine, it will keep resynching with the Chromebook causing a world of frustration. As with any computer having an up-to-date anti-virus solution is critical. There are many that work very well with Chromebooks.  
Scam Android Apps

 
Newer Chromebooks support Android apps downloaded from the Google Play Store. Unfortunately, many of these apps, often advertised on social media, are fake or malicious. Some scams charge customers for apps that don't work while others con users into subscribing to premium services they don't need. Third-party app stores are particularly risky, although malicious apps are often found in Google Play. 
Phishing

 
To use a Chromebook, you need a Google account and that means Gmail and a direct line to students opening email. Scammers use email to trick users into visiting fraudulent websites where they're asked for money or personal information. This is called phishing. Of course, phishing happens on all platforms, but parents should understand that Chromebook's robust anti-virus features can't protect kids from phishing and the potential fallout. 
Access to Insecure/Dangerous Websites
Ideally, schools should disable Incognito Mode for browsing and ensure that Safe Search and open browser history are the default. Administrators can also enforce Restricted Mode for websites like YouTube. The problem is that most districts do not have dedicated network security personnel. In 2021, The Consortium for School Networking (CoSN) reported that 77% of districts surveyed did not have a full-time IT employee managing school networks. If the network is open, kids will explore.  
Cyberbullying
Any device can be a tool for cyber bullies. When a school provides a device to every child, the opportunities for cyber bullying increases. And because many students bring their laptops home, bullying can happen after school hours and outside the school network. Talk to your kids about cyberbullying and take measures to protect them.  
What can parents do?
Talk to the school district. Ask questions. Make sure you understand what the school is (and isn't) doing about cyber security and request they take the necessary measures.  
Talk to your kids about cyber security. If they're old enough to use a laptop, they're old enough to learn cyber safety. Make it a family effort to prioritize online safety. Here's a list of online safety tips to help keep your family's online activities and information safe. 
Be Chromebook smart. Never download extensions or apps from third-party sites. Google only monitors products that appear in Google Play and even then, malware slips through. Read the reviews and comments on apps in the Play Store before installing and pay close attention to the permission requests. If a request seems out of line, it probably is. And keep on top of Chromebook updates where new security features are released regularly.  
Protect your family with cyber insurance. Because Chromebooks synch with Chrome browsers on Mac/Windows devices, your child's online actions can impact your home network. And while you should work with the schools and take measures to limit risk, your safest bet is to insure yourself against worst-case scenarios. We offer comprehensive home cyber insurance for families.
Here's just some of what we cover:  
Online safety training for kids

 

Coverage for everyone in your home against incidents like malware attacks, online fraud or cyber extortion

 

Coverage for losses from cyberbullying, including professional cybersecurity consultation and cyber trauma costs 

 

Cyberboxx Protect App to help monitor and protect digital well-being

 
There's no question that Chromebooks are among the most secure laptops on the market. But secure doesn't mean foolproof. Because of their popularity in schools, cybercriminals are paying attention and so should we. Parents and educators should understand the risks associated with handing out thousands of laptops to kids. There's no need to fear tech if we take the proper precautions.   
Cyber Tips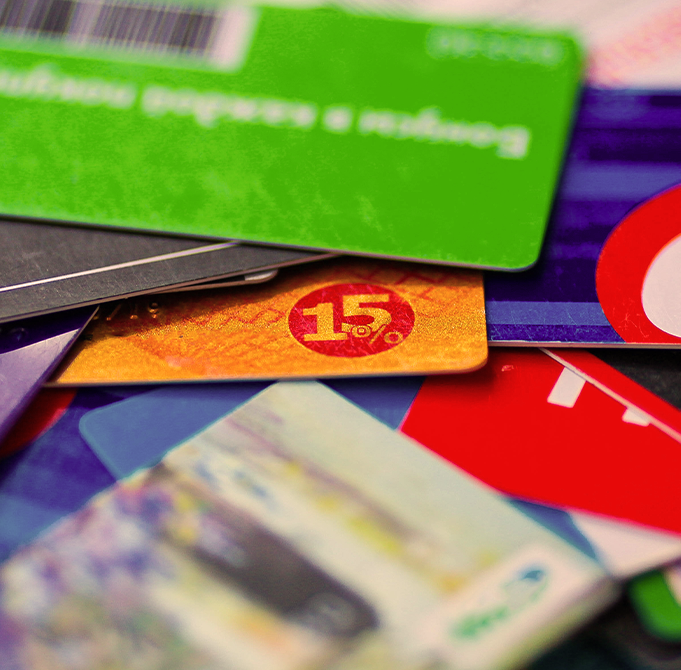 Gift card scams are on the rise and cost North Americans at least $148 million in the first 9 months of 2021. Here's our advice on how you can prevent and resolve these types of scams as they happen — and how to keep your finances safe.
Cyber Tips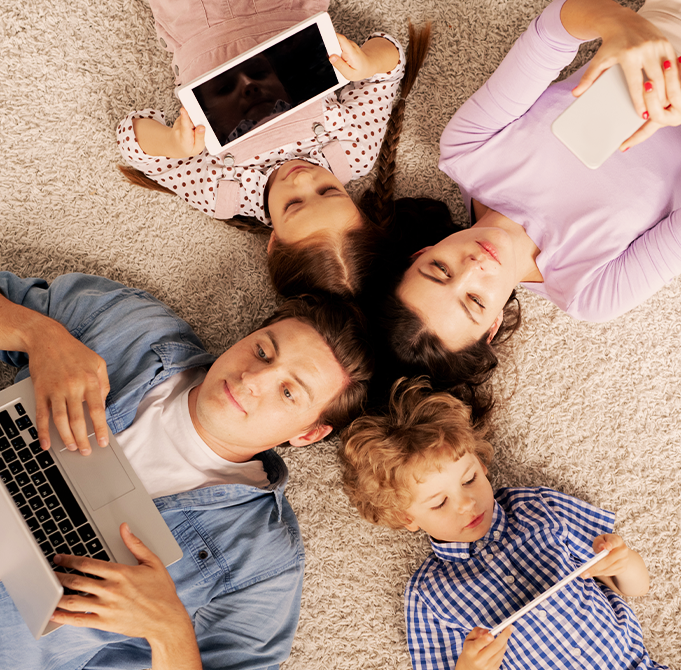 Practice our 10 recommended online safety tips to protect you and your family's online safety
Sign up for the BOXX Insurance Newsletter
Get the latest updates about Cyber Insurance and Protection with our newsletter.