Cyber Insurance 101
Virtual CISO = small business security team
Improve your cybersecurity posture by scheduling an in-depth assessment with our BOXX Virtual CISO to strengthen your cybersecurity efforts and expand your cyber insurance options.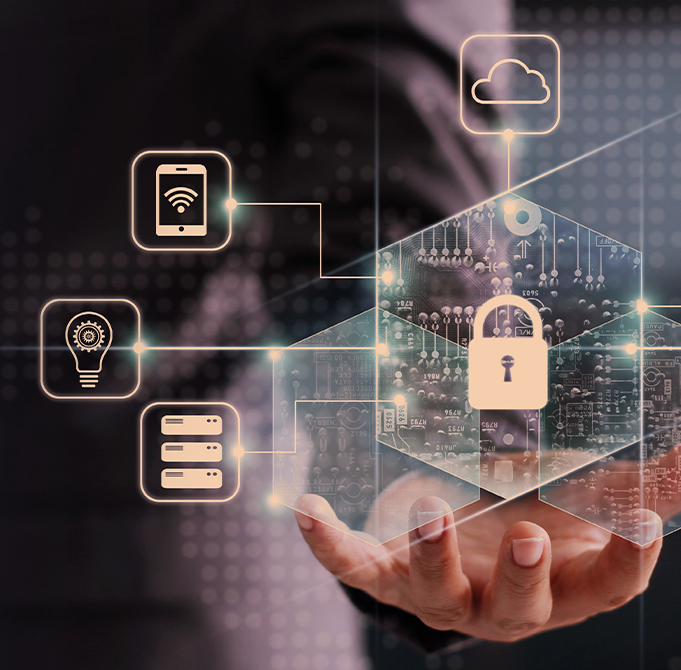 October is Cyber Security Awareness Month. At BOXX, being cyber secure is something we feel passionate about. Not just in October, but 365 days a year. Year in, year out. We are dedicated to creating a safer online world for everyone by helping businesses, families, and individuals, be digitally healthy, through our all-in-one-solutions that PREDICT, PREVENT and INSURE.
Given recent market conditions, anyone with a poor or average security posture may find that coverage may be limited and premiums higher than they could be if their security controls were better. By helping your clients increase their cybersecurity posture, you can help provide them the best opportunity to secure insurance at a better premium. This will allow you to close more business and create a stronger value based relationship with your customers.
Virtual CISO is now available to you as a BOXX Broker.
Speak to us now about how we can help your clients be better protected, and ensure they have the right security controls in place, regardless of whether they have cyber insurance from BOXX.
Learn more about vCISO here.
We help you respond when the worst happens
All the statistics point to a continued rises in the frequency and damage done by cyber criminals. This means that underwriters are looking for companies that take these risks seriously. Following are a few areas that can have a significant impact your clients' security posture rating and eventually on gaining cyber insurance coverage and how we at BOXX we can help:
Multifactor authentication (MFA) There is an increased focus on restricting access to systems and environments within an organization. The goal is to make sure only authorized users can gain access through a series of effective safeguards. Implementing MFA does not need to be complicated or time consuming. BOXX can often get you up and running with MFA in hours.
Endpoint detection and response (EDR)/managed detection and response (MDR) Insurers are specifically looking for these types of protections to be in place and functioning properly. They also want assurance that these protective measures are deployed across the entire organization, not just a targeted sub-group. Our EDR/MDR solution is easy to deploy and provides you 24x7x365 coverage the combines always available security experts with leading AI to stop attackers in their tracks

Vulnerability scanning and patch management Insurers are increasing emphasis on identifying any potentially exposed systems within the environment through proactive vulnerability scanning. In addition, organizations are being held to task for ensuring systems are actively patched and updated. Counting on your computer to handle it doesn't always work; our solution monitors for possible patching trouble and alerts you when action is needed.

Education, training and testing A proactive end-user education and training program is essential for helping to minimize the potential for an attack being successful. BOXX has solutions to help turn your users into your first line of defence versus your weakest link.

Offsite data backups Insurance carriers are keenly focused on the need for viable data backups that are not connected to your main computer or cloud environments to minimize the impact of a ransomware or similar attack. Your organization should have properly segmented backups that are regularly tested to ensure the viability of the data. We have several solutions available to help you protect your in-house systems as well as those in the cloud.

Response and recovery planning and testing Insurers want assurance that organizations are prepared to respond and recover from cyber incidents quickly. This includes having up-to-date plan and procedure documents as well as regularly testing the plans through various simulated exercises. Our Virtual CISO can help you build and test your plans to make sure your team knows exactly what to do if the worst happens. This way you stop attacks sooner and recover more quickly.

Security and IT policies Having well written and usable policies helps to ensure that your team understands their responsibilities. Ensuring that these policies are up to date is just as important. Our Virtual CISO can help you get started and build policies tailored to your business and your team.
Improve your cybersecurity posture by scheduling an in-depth assessment with our BOXX Virtual CISO to strengthen your cybersecurity efforts and expand your cyber insurance options.
Cyber Insurance 101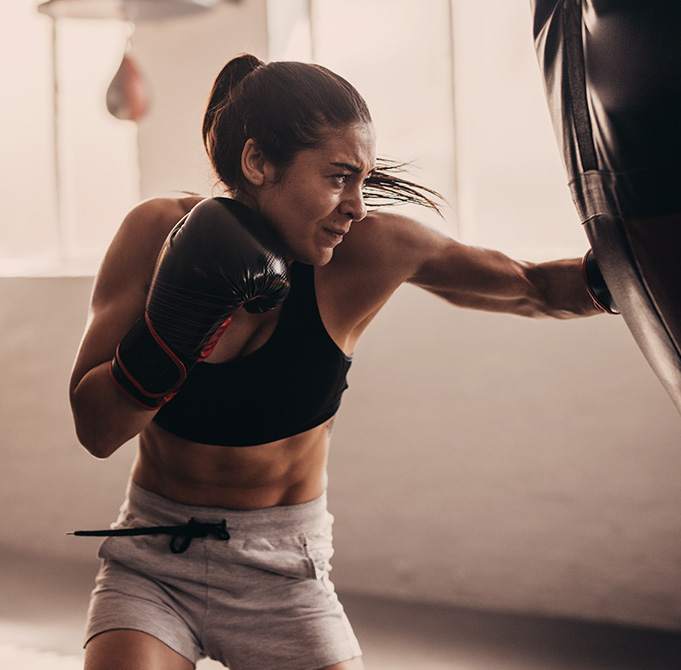 In Boxing, as in business, there will always be winners and losers. In sporting events there are referees and rules that govern behaviour. In business, accountants and regulators guide us. However, there are no set rules when it comes to businesses impacted by cybercrime.
Hacker Stories
Why Summer? You may be taking a vacation, but we can promise you, hackers are not.
Sign up for the BOXX Insurance Newsletter
Get the latest updates about Cyber Insurance and Protection with our newsletter.