Cyber Tips
How to Protect Yourself from Tax Season Scams
Tax season can be a stressful time for many Canadians and while scams are prevalent year-round, there is often a greater proliferation during tax time. Hackers are waiting for you to slip up so they can steal your personal information, money and identity.
Globally, people lose millions of dollars annually to tax scams and the fall out can be devastating. Tax scammers are highly skilled criminals and shouldn't be underestimated, especially as more people submit their taxes online. Here's our tips on how to protect yourself this tax season.
Tax scams are on the rise and consumers need to be more vigilant than ever
Tax season is another opportunity for scammers to take advantage of unsuspecting people — and the fall out can be devastating. With more people submitting their taxes online, there are even more opportunities for scammers to steal valuable personal information, money and even one's identity. 
The Internal Revenue Service (IRS) reports that thousands of Americans lose millions of dollars and personal information to tax scams each year, while Canada, Europe and the UK report similar findings.  
Tax scammers are very good at what they do, so it's important to learn how to spot scams and take preventative measures to protect yourself. That's why we've outlined the latest technologies and tactics that they are using to de-fraud innocent people during tax season:
 
SMS AKA Smishing (SMS + phishing) is the fastest growing tax scam
In the ENISA 2022 Threat Landscape report, the European Union Agency for Cybersecurity identified smishers as one of the main offenders behind identity theft in Europe.  
In a smishing attack, scammers send a convincing text message with a link for a tax rebate or to demand payment. If you reply, you'll be directed to a phishing website and asked to provide valuable personal information like your birth date, social security number and/or login details. This approach can also trick you into downloading malware which can allow them to control your device. And unfortunately, once a scammer has your information and control of your device, they can file a false return in your name. 
Spot the Tax Scam: No legitimate tax agency requests personal information via text. For example, the CRA (Canadian Tax Revenue Agency) will not use text messages or instant messages to start a conversation with you about your taxes, benefits, or your account. If you receive a text from a government agency demanding payment or offering to process a refund, it's a scam. Signs of a tax smishing scam include odd formatting, fonts or characters and a pressing call to action to get you to click on a harmful link.
 
Email/Phishing tax scams are global and growing
Phishing emails are very common in the tax scam landscape. Similar to smishing, email tax scams attempt to dupe you into sharing personal information with an urgent call to action. Typically, the email will feature a link to an official looking website designed to steal your personal information.   
Spot the Tax Scam: Legitimate tax agencies typically won't contact you through unsolicited emails. Urgent and suspicious subject lines are red flags. Never share personal information or click on any links until you can verify the authenticity of the email.
 
Phone scams: Tried, true and effective 
Phone scams have been around a long time and show no sign of slowing down. According to a recent TD Bank fraud survey, 66% of Canadians reported being targeted by a phone scam. Phone scams are often scripted to create a sense of urgency. You may be threatened with legal action or an arrest if you don't agree to share personal information or make a payment. Scammers may press for alternative untraceable payment methods in the form of wire transfers, gift cards or Bitcoin. 
Spot the Tax Scam: A government agency won't typically ask you to share personal or financial information over the phone and tax agencies do not accept gift cards as payment. If you're feeling pressured in any way, disengage. A legitimate tax agent won't object to you ending a call for security or personal safety concerns. 
Government imposters scams are more common than you think
According to the Federal Trade Commission (FTC), in 2021 government imposter scams accounted for $1.2 billion USD in overall reported losses. Scammers impersonate government officials or representatives from tax agencies to trick you into paying fake tax bills or divulge personal and financial information. 
Spot the Tax Scam: Again, government representatives rarely, if ever, ask for personal or banking information over the phone, text or email. Any communication that demands immediate payment, threatens legal action, or offers to process a refund on the spot is a scam.
 
Artificial Intelligence makes tax scams harder to detect
Artificial intelligence chatbots like ChatGPT can make fraudulent communications harder to detect. AI's ability to create grammatically correct messaging does away with some of the red flags we've come to rely on.  
Spot the Tax Scam: With AI cleaning up spelling and grammar errors, it can be more challenging to spot consumer tax scams. However, the security song remains the same: Don't click any links and remember that tax agencies don't ask for personal information via text, email or phone. 
Protect yourself this tax season 
At BOXX insurance, our purpose is to create a digitally safer world by educating consumers about today's ever-changing cyber risks. Here are some steps you can take to brush off tax season scams and cybercriminals with confidence:
 
Remain vigilant and practice

good online safety habits

.

File your return promptly to ward off potential fraud. If you beat the identity thieves to it, they won't be able to utilize stolen information.

Before you file your taxes, update the software on your devices to improve security and performance.

Practice good password hygiene

and enable multi-factor authentication (MFA) wherever possible to add an extra layer of security.

Familiarize yourself with

the kind of information you may be required to share

with a government agent if needed.

Trust your gut and don't be afraid to ask for verification or to disengage from a situation that doesn't feel right.

 

Talk about it.  If you've been targeted, report scammers to your local tax authority. In Canada, you can report cybercrime to the

Canadian Anti-Fraud Centre (CAFC)

and in the US to the

Internet Crime Complaint Centre

. Don't feel embarrassed. Tax scammers are skilled criminals and there's no shame in being duped by increasingly sophisticated tax scams. Sharing your experience may help others avoid a similar experience. 

 

Invest in

personal cyber insurance

like Cyberboxx Home

TM

. As consumer tax scams continue to rise, it's important to be vigilant. Our claims team led by

Neal Jardine, Global Cyber Risk Intelligence & Claims Director

, is continuing to be alarmed by the swiftness with which scammers can move funds. It's vital to be alert and to protect yourself from all types of scams.

 
Don't Become the Victim of a Tax Scam – and stay cyber safe with Cyberboxx Home
Our all-in-one cyber insurance home coverage and HackbustersTM incident response team protects you and your family members against cyberbullying, identify theft and tax fraud.  
Cyber Insurance 101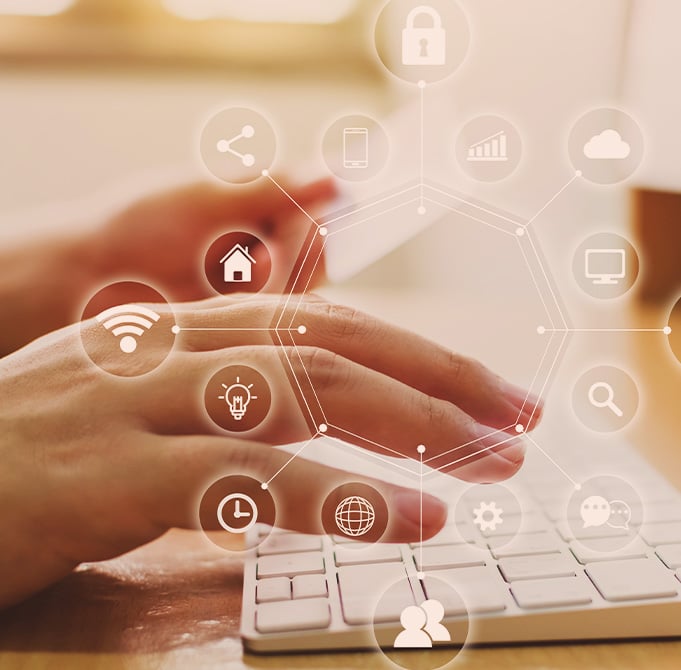 Personal cyber insurance attacks are on the rise, and new personal cyber insurance options are available for consumers and families.
Cyber Tips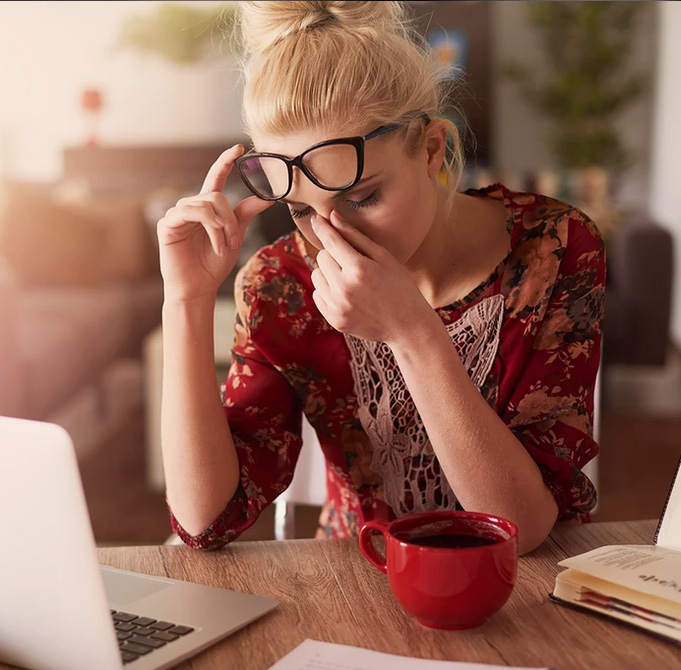 More than a year into the pandemic, many of us and our colleagues are 'plugged to our screens' everyday. Is this leading to a 'digital overload' in our industry?
Sign up for the BOXX Insurance Newsletter
Get the latest updates about Cyber Insurance and Protection with our newsletter.