Cyber Tips
How to stay safe from today's digital travel scams
Planning your next vacation? Minimize digital travel scams and risks with our tips to keep your data and devices safe when you're on the go.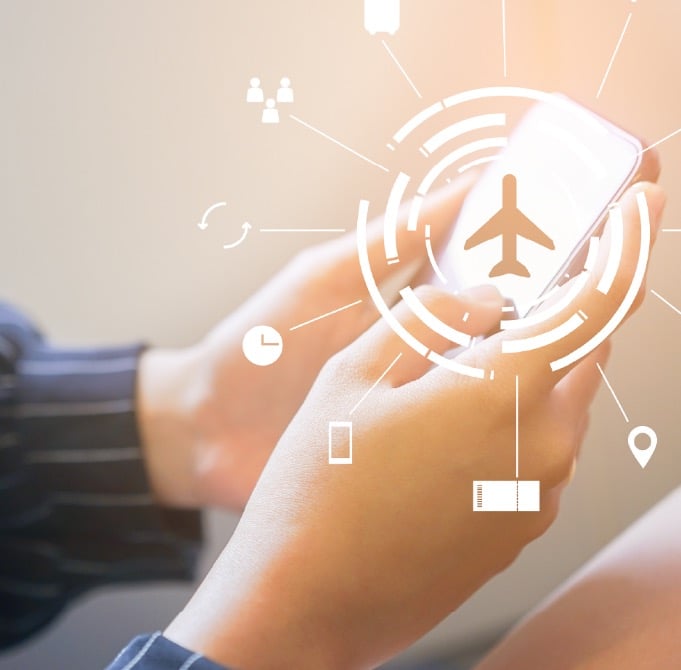 We use our smartphones to check into our flights, manage travel bookings and make purchases. Translation and map apps help us safely navigate foreign cities. With tablets to keep the kids occupied and laptops to make working vacations possible, travelling with tech is essential – but it can increase your risk of digital travel risks. 
In today's world, criminals use various tactics to distract and scam travellers for access to their personal information, devices or financial assets — and these types of attacks can extend far beyond a ruined vacation. This is why it's important to take the necessary precautions to protect yourself and your information when you're travelling, even if it's close to home.  
The types of digital travel scams & risks travellers need to be aware of:
Fake booking/accommodations scams
Fake booking and accommodation travel scams have become increasingly prevalent since the COVID-19 pandemic. 
In today's digital world, scammers can create fake listings or clone legitimate ones, offering attractive accommodations at low prices to unsuspecting travelers. Victims may pay in advance, only to find upon arrival that the accommodation does not exist or is vastly different from what was advertised. In North America, the Federal Trade Commision (FTC) and the Better Business Bureau (BBB) have issued alerts to travellers to be wary of such scams.  
To reduce your risk of being scammed, be sure to do research about the location or the booking provider by verifying its legitimacy through 3rd party reviews or a travel agent. And if you see an offer that seems too good to be true – be extra cautious to validate its legitimacy.  
That's why we always recommend that you use trusted booking companies or online platforms where you can contact the host directly – and which offer secure payment methods that are traceable. Never pay a provider via an uninsured or untraceable cash method like e-transfer, gift cards or a debit card. 
Crossing borders with sensitive data  
If you're on a working holiday, be aware if you're carrying sensitive corporate or personal data across borders, as countries have different laws, restrictions and definitions for data privacy. 
When crossing borders, your data can be subject to that country's privacy and disclosure legislation which could have your information seized at airports, seaports and border crossings.  
This can have significant consequences for an employer, particularly if it involves the loss or unauthorized access to confidential client information that needs to be reported to authorities. Most companies likely have protocols in place, so be sure to check in with your IT or security team before you travel with your devices to ensure the best course of action. 
All in all, if you can avoid travelling with sensitive personal or business data, you should. If you're a small business owner and leaving the office behind isn't an option, at least make sure you're insured against today's cyber risks. BOXX's all-in-one cyber insurance for small businesses offers threat prediction, breach protection and cyber insurance coverage designed specifically for SMEs.  
Hardware theft & pickpocketing in popular public & tourist spots
Travellers are often targeted at train stations or in tourist districts for their mobile phones, tablets, laptop devices and wallets. While it's horrible to lose an expensive device and your ID to a thief, you can stop them in the first place by being extra cautious — and buying tamper-proof bags and wallets in advance of your trip.
If you're travelling by train, avoid the common car storage area and place luggage containing devices or personal information close to you in tamper-proof handbags or backpacks. Use an anti-theft cable to lock valuables down when you're sleeping – and buy luggage that can be locked with a code.  
And hold on tight to your devices on busy metros or subways, plus avoid standing near the doors with your luggage or your wallet in your back pocket. It's not uncommon for thieves to reach in and snatch your valuables at certain stops, just as the doors close.  
Tips to avoid digital travel scams & risks when travelling
Be vigilant 
Cyber criminals know that rushed or distracted travellers are more likely to make mistakes and ignore common travel risks. Don't rush to pay anything. Always double-check your bookings with your travel agent or hotel via the phone number listed on their website before you leave. It's also a good idea to avoid announcing your travel plans on social media in advance. There's no point of attracting criminals at home even before you board the plane.  
Ensure all your devices are protected by strong passwords and biometrics
Password protection is a must for all your devices and we also encourage you to leverage biometrics features (like fingerprint or face scanning) so that thieves can't login to your stolen device if they crack your password. Enabling additional security features like "Where's my iPhone" or "Google Find my Device" to track your hardware's location and lock thieves out before they access your personal information is also essential. 
Use a virtual private network (VPN) when browsing the internet
VPNs create a secure password-protected connection to public open Wi-Fi networks. Most travellers naturally want to be online during trips, but using unsecured and unencrypted Wi-Fi networks is a serious cyber travel risk – particularly in public areas such as cafes, airports and hotels. That's why we recommend that you use the BOXX app's built-in VPN to ensure your connection is always secure. 
Enable a cloud-based storage application
Storing your documents and photos in Google Drive or One Drive puts them in the cloud. If your local device is encrypted, damaged or stolen you still have a backup of your data. 
Be wary of who you meet on dating & social apps
Using online dating apps is another digital travel risk to be wary of. Romance scammers use these apps as a tool to target amorous tourists or those looking to socialize while on the road so that they can steal their sensitive data, hardware and/or passports. 
Profile warning signs of scammers include a lack of profile imagery and having a profile up for a short period of time, as well as claiming that they are abroad because they are in the military. 
Keep your cards in an RFID secure wallet
With today's advanced technology, thieves can steal the information from your chip cards to make transactions, without needing to steal your card. 
That's why we recommend that you put your chip cards in an RFID secure wallet to block thieves from accessing the data of your chip card. And to consider paying with cash for smaller transactions to reduce the frequency of card use – as well as currency conversion fees. 
Rest insured
When in doubt, be prepared. You wouldn't travel without travel insurance to protect your life and physical possessions, so why leave your digital life unprotected?  
At BOXX Insurance, our purpose is to make the world a digitally safer place. Our Cyberboxx HomeTM product covers fraud, identify theft and cyberbullying associated with digital travel scams and risks. 
Don't become the victim of a travel scam – and stay cyber safe with Cyberboxx Home™ 
Our all-in-one cyber insurance home coverage  and Hackbusters™ incident response team protects you and your family members against digital travel scams.   
Cyber Tips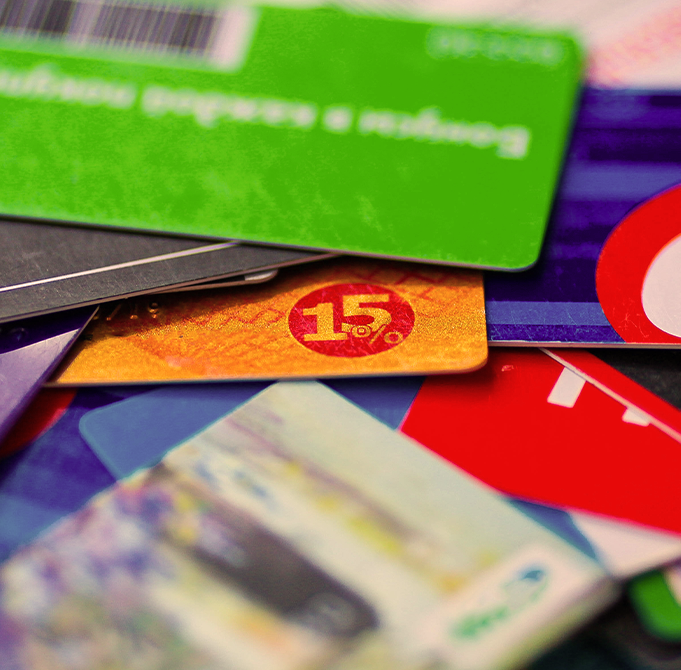 Gift card scams are on the rise and cost North Americans at least $148 million in the first 9 months of 2021. Here's our advice on how you can prevent and resolve these types of scams as they happen — and how to keep your finances safe.
Cyber Tips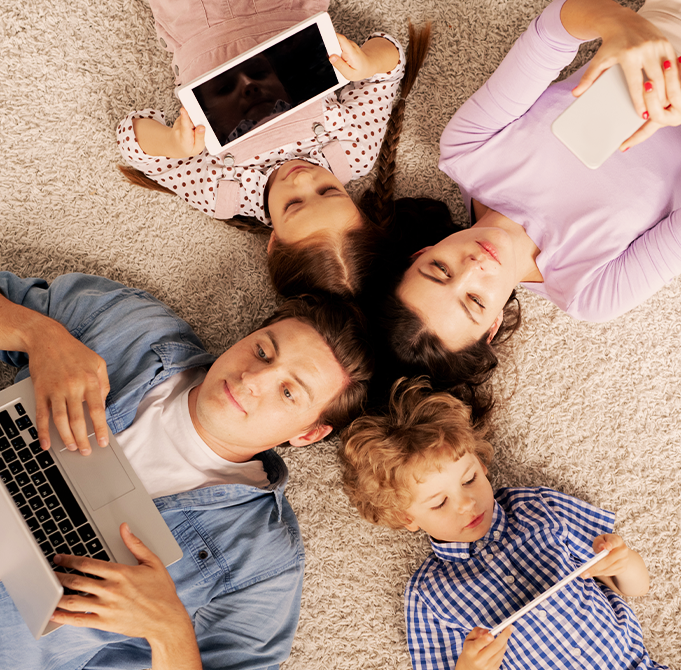 Practice our 10 recommended online safety tips to protect you and your family's online safety
Sign up for the BOXX Insurance Newsletter
Get the latest updates about Cyber Insurance and Protection with our newsletter.