Cyber Tips
Safeguarding Your Mental Health: The Impact of Digital Risks on Mental well-being
In today's digital age, our online lives can profoundly impact our well-being. From the stress and panic experienced in the aftermath of a cyberattack to the long-lasting psychological effects of cyberbullying, we'll look at how cyber challenges affect our mental health. We'll also look at essential steps for prevention and protection to keep your family safe.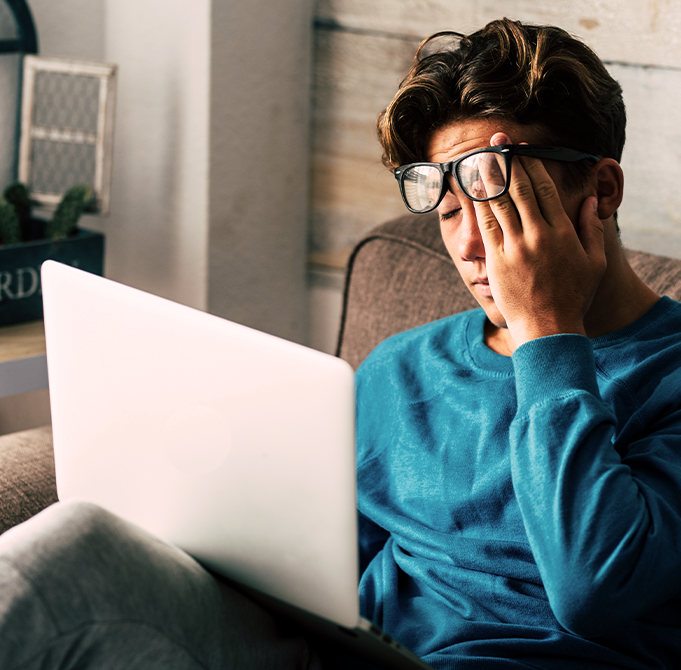 The Psychological Impact of Cyber Crime
Cyberattacks can come in many forms and once you're in the thick of one, things move quickly. The World Economic Forum finds that 95% of cybersecurity incidents occur due to human error. And when we are victimized by cyber criminals, we respond in a very human way. Feelings of helplessness and powerlessness are compounded by loss—loss of finances, loss of privacy, and sometimes loss of employment and relationships. The psychological impact of the fall out of a cyberattack can lead to depression, anxiety, panic attacks, PTSD and even suicide.
In the workplace, employees from the boardroom to the IT department experience extreme stress and anxiety as the result of a cyberattack. The employee that falls for a phishing email scam not only has to deal with the guilt and shame of bringing an attack down on their employer and colleagues, but one in four will lose their jobs within a year of the attack. A cyberattack has major impact on the mental health of all employees. A recent European study on the impact of ransomware attacks on mental health showed that in the aftermath of an attack, 1 in 7 employees had such severe symptoms of distress that psychological help for trauma was needed. From the victimized employee and overworked IT staff to the CEO trying to save the reputation of their business, the toll on mental health can have a lasting effect. In fact, the same study concluded that two in three of all employees surveyed, including those not directly involved in the attack, now believe that the world is a dangerous place.
Digital risks pose similar threats to our mental health at home. Falling victim to an embarrassing romance scam or waking up to find your social media accounts hijacked can be devastating. Many people wrestle with an overwhelming sense of shame and try to manage a cyberattack on their own. This can lead to feelings of isolation and powerlessness. Sleep is disrupted, fatigue sets in and the struggle to manage the aftermath of an attack becomes even more impossible. Fear and shame also make us vulnerable to cyberbullying. According to a recent StatCan report, one in four adolescents in Canada have been cyberbullied leading to greater risks for mental illness, eating disorder symptoms and suicidal ideation or suicide attempts.
Key Steps for Digital Wellness:
It's important to protect yourself and your loved ones in our digital world. Digital risks to our mental well-being are real, but there's a lot you can do to stay healthy.
Seek Professional Help Immediately
It's important to speak out and seek help right away. If you've made a mistake at work, report it immediately. It may feel uncomfortable, but you will need the support of your employer. If you're trying to recover your personal data, a cybersecurity professional can help. Blackmail, threats of violence or exposing personal information may feel insurmountable, but there are people out there who can help. If you're experiencing distress, call a crisis line or contact a mental health professional.
Report Cyberbullying
According to a 2020 report by the Cyberbullying Research Center, one in five (20.9%) tweens (9 to 12 years old) have been cyberbullied, cyberbullied others, or witnessed cyberbullying. Another sobering statistic reveals that victims under the age of 25 are more than twice as likely to self-harm and enact suicidal behavior. Older adults are also seriously impacted by cyberbullying. Online harassment and reputation attacks can damage careers, destroy professional reputations and break apart families. Suffering in silence will only lead to more suffering. Instead, take the following actions:
Do not respond to cyberbullying messages
Keep evidence of cyberbullying. Record dates and times and save and print screenshots, emails, and text messages.
Block the person who is cyberbullying
Report cyberbullying to online providers, law enforcement and employers, if it's happening at work
Get support from someone you trust or a professional
Strengthen Online Security
Taking steps to protect yourself and preventing cyberattacks is essential to digital wellbeing. Use strong passwords enable multi-factor authentication and regularly update your software.
Stay Informed
Cybersecurity training should be mandatory for businesses of all sizes. At home, educate yourself and your family, including elderly parents, on common digital risks. With everyone taking precautions, your home network is better protected.
Practice Self-Care
Take regular breaks from screens and technology to reduce digital stress and fatigue. If you're at work or working, schedule time away from your device for a short walk or to connect with co-workers.
Cyber Insurance for Digital Wellness
Statistically, you're seven times more likely to experience a cyberattack than a house fire, yet we may not think to insure our digital lives. Comprehensive cyber insurance can provide additional peace of mind by covering costs associated with a cyberattack including cybersecurity consultation and cyber trauma costs. BOXX Cyber Insurance offers comprehensive protection for individuals and businesses, including an expert team of IT professionals on hand to quickly resolve cyber incidents and provide support.
Cyber-protect your home and family
Cyberboxx Home ™covers the costs of experts to help respond to ransom demands, cyberbullying or abuse, including psychiatric counselling services and legal expenses. BOXX Academy provides cyber awareness training to prevent breaches and our expert Hackbusters Team can quickly resolve cyber incidents and provide much-needed support in times of crisis.
Cyber-protect your business and employees
Cyberboxx Business ™ covers a wide range of cyber threats, including data breaches, cyber extortion and business interruption. We also focus on prevention, offering risk assessment services to help identify potential cyber threats and provide recommendations for how to mitigate those risks with our 24/7 Hackbusters™ incident response team and vCISO services.
Cyberboxx Assist ™
When cyber insurance isn't an option, Cyberboxx Assist provides tools, resources and support essential for businesses and independent professionals to establish cyber resiliency. It can also help customers establish eligibility for cyber insurance, putting them on a path to a stronger cyber security strategy.
Cyber Tips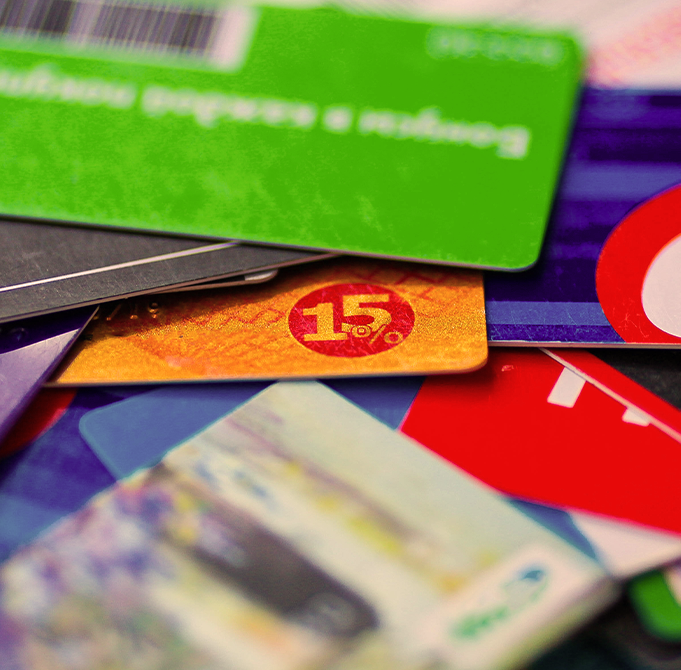 Gift card scams are on the rise and cost North Americans at least $148 million in the first 9 months of 2021. Here's our advice on how you can prevent and resolve these types of scams as they happen — and how to keep your finances safe.
Cyber Tips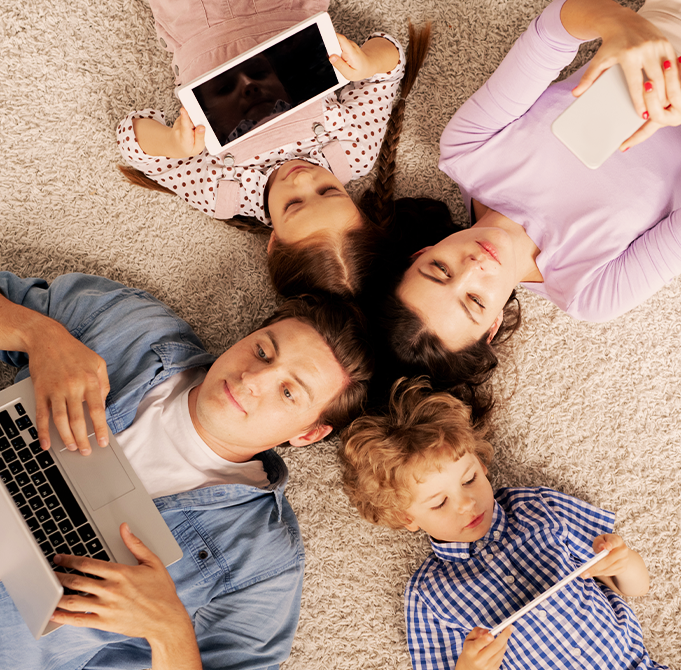 Practice our 10 recommended online safety tips to protect you and your family's online safety
Sign up for the BOXX Insurance Newsletter
Get the latest updates about Cyber Insurance and Protection with our newsletter.