Cyber Tips
Why Small Businesses Need Cyber Insurance
Learn about the common cyber threats facing SMEs, the severe consequences of a cyber attack without insurance, and the comprehensive coverage and preventive services offered by Cyberboxx™ Business to safeguard your business against hackers and ensure a swift recovery.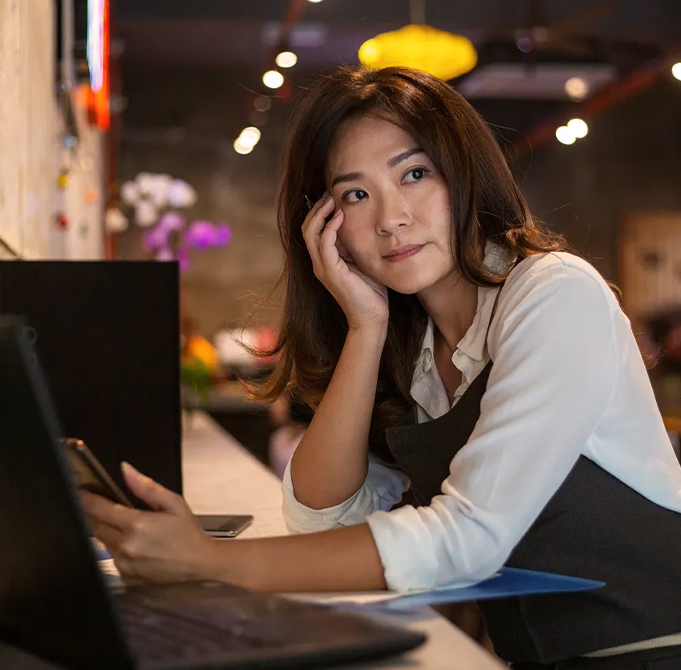 Digital threats to small businesses are numerous and evolving. A new survey by the Canadian Federation of Independent Business (CFIB) found that nearly half of small businesses experienced a random cyberattack in 2022, while 27% experienced a targeted attack.
Moreover, according to Verizon's 2021 Data Breach Investigations Report, 46% of breaches impacted small and midsize businesses. 
However, many small businesses operate under a false sense of cyber security, believing they're too small or unimportant to be the target of an attack.  
While large corporations have entire departments devoted to cyber security, most medium-sized enterprises (SMEs) lack the resources and expertise to implement effective security measures.  
This makes small businesses attractive to hackers and especially vulnerable to attacks. Without specific cyber insurance for small businesses, one successful cyber attack can put an SME out of business.
What types of small businesses need cyber insurance?
The short answer is all of them. From phishing scams to high profile ransomware attacks, cyber crime is a global concern – and every business with a digital footprint should be concerned about it. While SMEs are smaller than large enterprises, they still hold sensitive customer information, vendor payment information and passwords on their computer systems or in the cloud – all the things cyber criminals are after.  
That's why all small businesses require comprehensive cyber insurance for business to help protect them, as well as ensure that the right cyber security solutions are in place that will help predict and prevent cyber criminals from avoiding attacks in the first place.
What are the common cyber threats that SMEs face?
Digital threats to small businesses are numerous and evolving. A new survey by the Canadian Federation of Independent Business (CFIB) found that nearly half of small businesses experienced a random cyberattack in 2022, while 27% experienced a targeted attack.  
Here's some of the most common types of cyber threats that small businesses face: 
Phishing Attacks
Phishing usually occurs via email when an attacker pretends to be a trusted contact to trick the end user into clicking a link that can download a malicious file or grant the attacker access to sensitive information and credentials. As a result of these phishing attacks, cybercriminals can gain access to business email accounts, and use them to fradulently request payments from their customers and employees.  
SMSishing Attacks
The term "Smishing" is a mash-up of phishing and SMS (short message service). It's basically phishing that uses text messages to target victims. Fake text messages are sent with an urgent call to action (usually requesting a debt or payment) and a link that either downloads malware or tricks the receiver into sharing sensitive information. As consumers and businesses spend more time on their devices, smishing is on the rise. In fact, Proofpoint's 2022 State of the Phish report found that 74% of organizations in the US experienced smishing attacks in 2021. 
Malware Attacks
Malware is a term used to describe malicious code that hackers can use to infiltrate a computer network, steal sensitive data, and cause system failures. Usually transmitted through fake website downloads or spam emails, the fallout of a malware can be irreversible, leading to a loss of customer trust and revenue.  
Ransomware
A ransomware attack involves hackers stealing data and encrypting it so the company can't access it. A ransom is then demanded to either unlock the data or to prevent the hackers from releasing or selling sensitive information on the dark web. In 2021, the Cybersecurity and Infrastructure Security Agency (CISA) reported a trend toward hackers redirecting ransomware efforts away from high-profile corporations and critical infrastructure to easier to-access SMEs.  
Insider Threats
According to a 2021 report by the European Union Agency for Cybersecurity (ENISA), the average annual cost of cybersecurity incidents caused by insiders within an organization hit €11.45 million. Insider threats to cybersecurity come from employees, contractors, or other authorized users who have access to the company's systems and data.  
These threats can take various forms, such as employees intentionally stealing or selling sensitive data, accidental exposure of confidential information, or employees falling victim to phishing attacks and inadvertently giving hackers access to the company's systems. Small businesses are particularly vulnerable to insider threats because of limited resources and difficulty monitoring employee behavior.
What are the benefits of
cyber insurance for small businesses
?
All-in-one cyber insurance and protection plans for businesses is the best way to protect against the losses associated with a cyber attack, and to help them on the path to recovery.  
A cyber plan that covers a wide range of cyber threats, including data breaches, cyber extortion and business interruption is recommended. Plus offering services and access to experienced vendors to advise on legal issues, data restoration and public relations should be included to ensure your business can become operational as quickly as possible.
That's why Cyberboxx™ Business offers the following coverage and services: 
Reputation Damage:

Coverage to help you manage your reputation following a cyber breach or attack.

 

Bricking Costs: Costs to replace damages to your hardware, in addition to replacement and recovery of data.

 

Notification Costs: Costs to provide notification of a Data Breach to affected Individuals.

 

Cyber services to Data Breach Victims: Costs of services to affected individuals including I.D. restoration management and additional services.

 

Hacker Damages: Costs to

repair, replace, or restore websites or electronic data

 

Insider Threats: Damages that result from malicious acts by an employee to either yours or any third-party system.

 

Loss of Business: Lost profits if a cyber incident interrupts your business operations.

 

Online and Media Liability: Protection if your online content infringes someone's IP rights, including defamation, libel, and slander.

 

Legal and Regulatory Costs: Legal costs from lawsuits, regulatory fines or requirements to notify customers.

 

Cyber Deception: Money wrongly transmitted or paid to a third party from a deception scheme, also known as social engineering or invoicing fraud.
We also focus on prevention, offering risk assessment services to help identify potential cyber threats and provide recommendations for how to mitigate those risks with our 24/7 Hackbusters™ incident response team and vCISO services:
Cyber Tips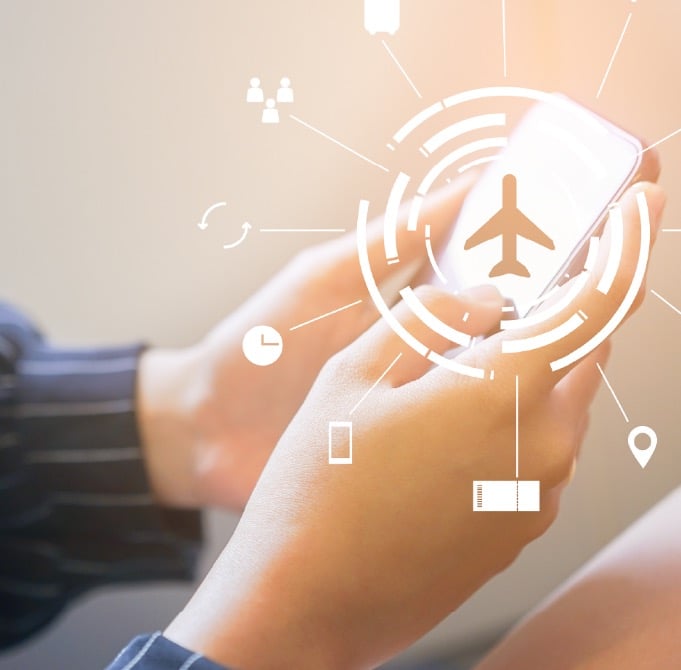 Planning your next vacation? Minimize digital travel scams and risks with our tips to keep your data and devices safe when you're on the go.
Cyber Tips
Around the world, tax scams cost taxpayers millions of dollars. Learn how to protect yourself from increasingly sophisticated cybercriminals and scammers during tax season.
Sign up for the BOXX Insurance Newsletter
Get the latest updates about Cyber Insurance and Protection with our newsletter.