Cyber insurance
and protection
for homes and families
Predict threats, prevent breaches and insure against cyber events at home. Feel more relaxed, safe and confident about family (digital) life.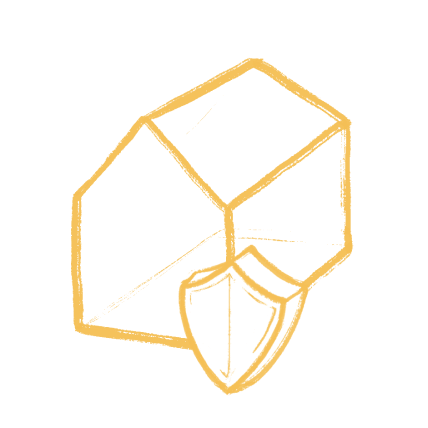 Spend time with family and enjoy real life,
while our cyber insurance protects your home against cyber threats.
*Cyberboxx Home is not currently available in the province of Quebec.
Online Safety Training for Kids

BOXX Academy delivers cyber awareness training to prevent breaches – protect your network via cyber-resilient kids.

Hackbusters Incident Response Team

IT-expert response teams contain cyber incidents and re-secure your home network.

Equifax Credit and Identity Monitoring

Equifax Premier helps everyone in your family stay ahead of, and protect against, identity theft hacks.

Identity Restoration

Dedicated identity restoration specialists will help restore your identity should anyone your household fall victim to ID fraud.

Protect Against Cyber Extortion & Bullying

Cyberboxx covers the costs of experts to help respond to ransom demands, cyber bullying or abuse.

Complete Home Cyber Insurance Coverage Backed by HSB

Everyone in your household is covered against incidents, such as malware attacks, online fraud or cyber extortion.
Cyber Insurance Plans
for Home
We recommend speaking with your broker or a Cyberboxx Expert,
to determine the plan and coverage that's exactly right for your household.
Cyberboxx Home |
BOXX Cyber Protect App
BOXX Cyber Protect App: Cyber Security for your Whole Family
The app that helps you and every family member monitor and protect your digital wellbeing.
Breach Response Services
Respond to and resolve cyber incidents at home quickly with our expert Hackbusters™ team.
Provided By
Credit & Identity Monitoring
Protect your credit and insure against identity theft with the combined power of BOXX and Equifax.
Provided By
Identity Restoration After ID Theft
Protect and restore your identity after any breach. Tools, support and coverage to help you stay you.
with
Online Safety for Kids
Help kids, teenagers and other family members stay safe when they use the Internet.

Get the details about Cyber Insurance Coverage & Services
Complete our easy contact form to find a broker, get a demo, or speak with an expert to get more information on Cyberboxx Home.